our process of hand made
Everything begins with just sheet metal and wire. The wire and sheet is hammered, bent, and shaped into unique components.
Each of the unique components are repolished several times during the process with machines used in fine jewellery for finishing.
The components are assembled by soldering.
The bezels are custom made for each gemstone, which are then repolished, and are soldered onto the base.
In bracelets the clasps are custom hand made.
The solid gold accents are formed by soldering solid gold wire.
Then the solid gold accents are soldered onto the sterling silver base. The gold accents will not come off during cleaning or repolishing because the accents are solid gold and not plated gold.
After all is finished here is a ready piece.
what are the dimensions of these unique pieces?
What are the dimensions of these unique pieces? Here are some examples of pendants which you can see around this website.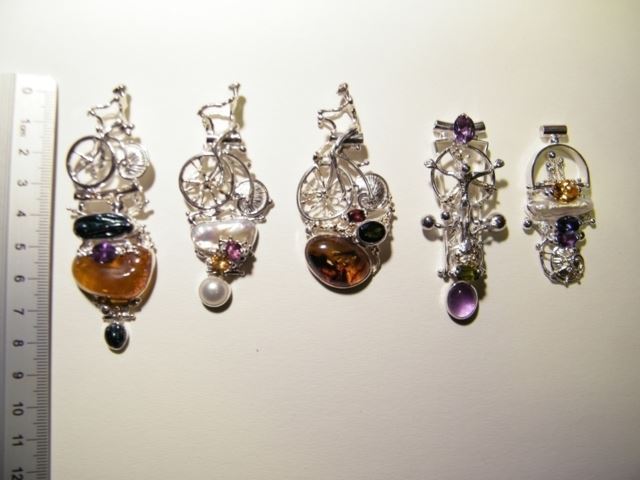 more pics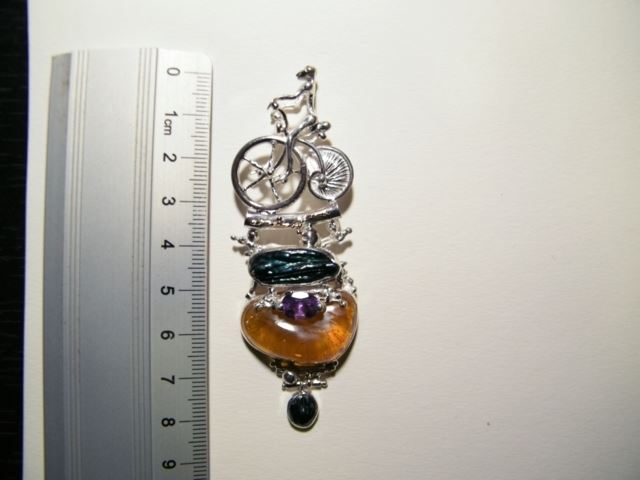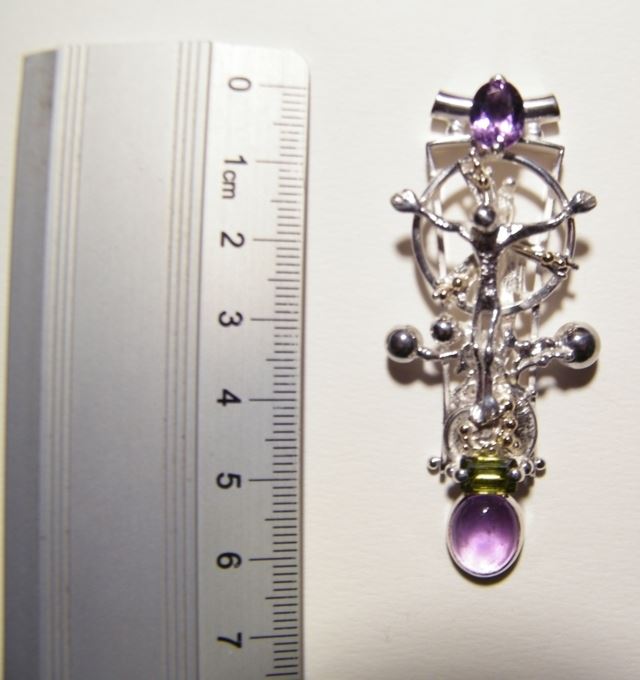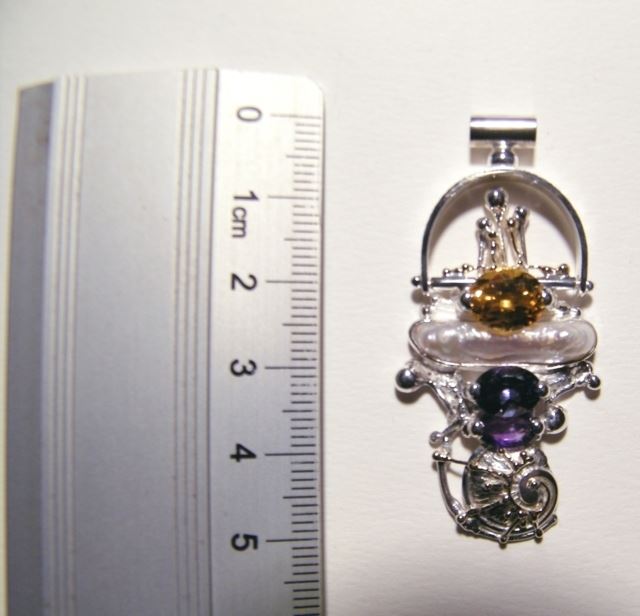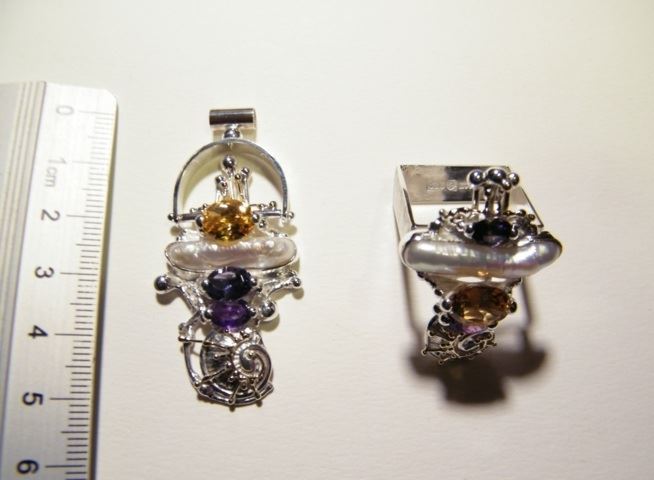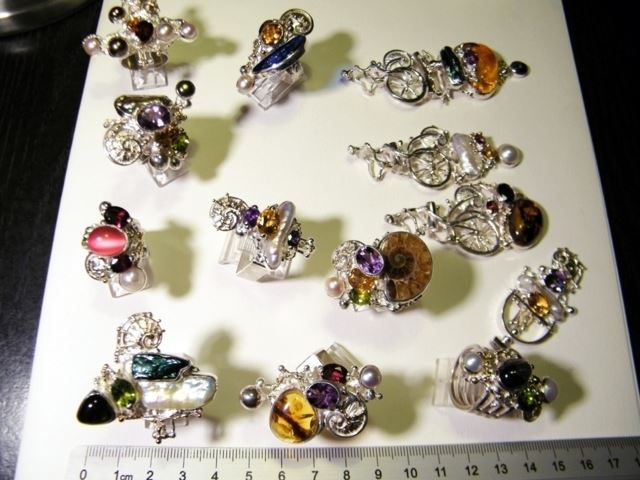 click to pick to see a collection of pieces below
bracelets
pendants
rings
earrings
leaf design
seashell design
gemstone selection
other collections